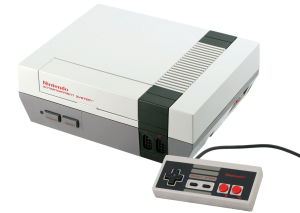 Extract the file, open the containing folder and open Nestopia.
 Click on "

Options

" and "

Input…

" to configure your controller or your keyboard. (Plug your controller before you start Nestopia)
Click on "

Set All

" and enter an input for every button, then click on OK.
 Click on "

Netplay

" and on "

Connect…

" to start netplay.
Click on "

Add..

" and add at least one ROM (game file) you want to play and click on "

Launch..

".
Click on "

Master Server List

" and wait for all servers to ping or connect to one of the server already listed. Select any server with a low ping and click on "

Connect

". It is recommended that you download the latest server list in case kaillera service goes offline. You might have to reload kaillera if the server list is not displayed the first time you load it.
Join the NES netplay action!