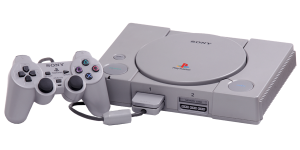 Download CyberPad 1.4 (ePSXe 1.6.0), the emulator used to play PSX games online.
Extract the files on your computer and launch "ePSXe.exe".
Click on "

Config

", then on "Wizard Guide" to get through the configuration. All players must use the same configuration.
Click on "

Config

", then "

Netplay

" and make sure CyberPad 1.4 is highlighted
Click "

run CD-ROM

" or "

run ISO

" depending on the support of your game file.
Click on "

Master Server List

" and wait for all servers to ping. Select any server with a low ping and click on "

Connect

". It is recommended that you download the latest server list in case kaillera service goes offline.
Join the Play Station netplay action!